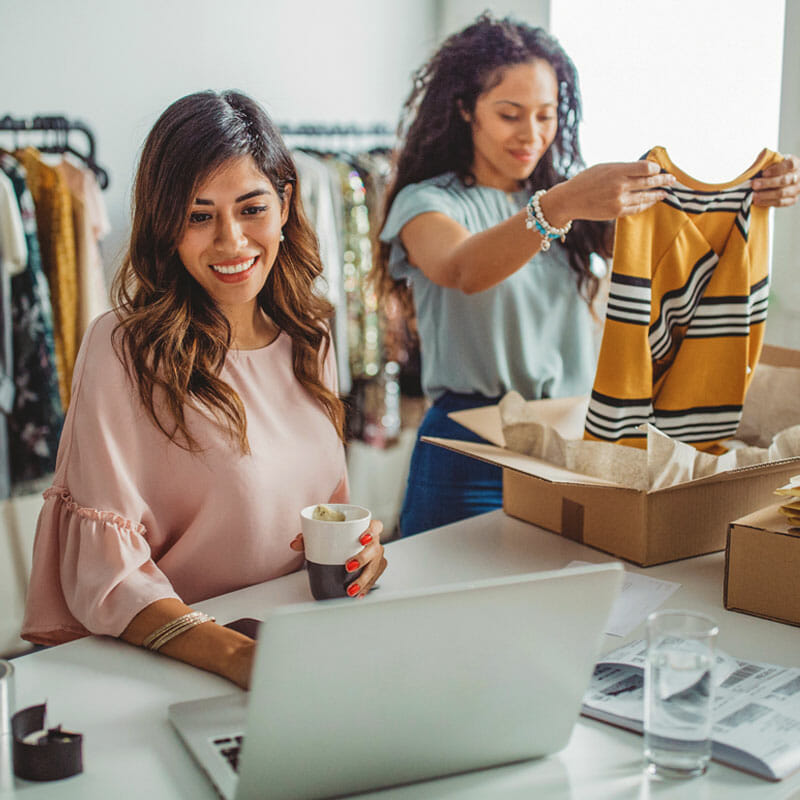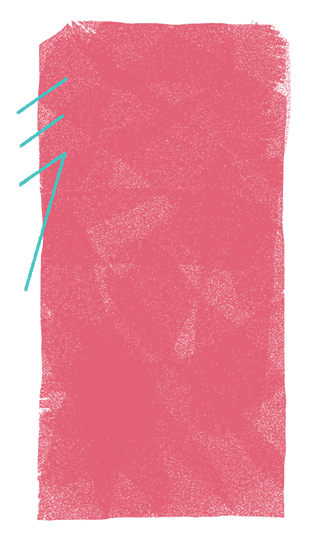 15 Min Read
5 Digital Marketing Strategies for Your Small Business
Digital marketing for small businesses is critical to finding new customers. In a world where people are more connected to the internet than ever before, an online marketing strategy is a must if you want to be found.
But where to begin? There are thousands of digital marketing tactics available for local businesses to attract customers. Lucky for you, we've made it easy and provided our top recommendations.
Search Engine Optimization
It's a fact, people are turning to search engines to research the products or services they need. At that moment, it will either be you or a competitor who appears in the search results. Search Engine Optimization (SEO) is the process of improving your website's visibility on search engines in order to drive more leads. 
Is website visibility an issue for your business? Try this simple test to find out.
Open an incognito Chrome web browser.

For Windows, Linux, or Chrome OS: Press Ctrl + Shift + n.
For Mac: Press ⌘ + Shift + n

Go to Google and conduct a search using a term (or terms) you think a potential customer would use to find the product or services you offer. For example, if you are a plumber, you may want to type in "emergency plumbing services".
Take a look at the search results. Do you see your business listed? If so, are you in the top position or in the map? 
If you answered "No" to those questions, you likely have a website visibility issue and could benefit from SEO. While improving your website's visibility does require some upfront investment, the results will pay off in the long run. 
To illustrate this point, the average website in first position of Google's search results page receives 19.3% of the clicks. A search like "emergency plumbing services" happens over 100 times per month in Hamilton, Ontario alone. Imagine what receiving 19.3% of these 100 searches can do for your business. That's an average of 19 new leads per month. 
Your customers are already searching. You just have to make sure you're being found.
Search Engine Marketing
Unlike SEO, which improves your website visibility over the long term, Search Engine Marketing (SEM) can provide you with instant visibility, placing ads for your business within the top four results on the search engine results page. What's the catch? With SEM you have to pay for each click on your advertisement. 
While it's never fun paying for things, in this case you can consider it a worthwhile investment. For every $1 businesses spend on Google Ads, they make an average of $2 in revenue (source: Google). With that type of return, why wouldn't you consider SEM?
In order to get started with SEM, you need to create an ad account on Google Ads (formerly Google AdWords) if you want to advertise on Google or Microsoft Ads (formerly Bing Ads) if you want to advertise on Bing. While these platforms make it easy for a business to get setup, you'll want the help of an expert to make sure you're maximizing the return on your investment.
Local Optimization
At some point in time, you've probably done a search for a product or service and have seen a map appear in the search results, along with a business listing. This business listing is a Google My Business or Bing Places profile. Any small business owners who want their website to be found online should claim and verify these profiles, as well ensure all business information is complete and accurate. 
Why is this so important? The average local business receives over 1,200 views each month on their Google My Business profile (source: Bright Local). In many cases, views on Google My Business can even surpass website visits. If your Google My Business or Bing Places profile isn't claimed and properly optimized, you're missing out on potential leads for your business.
In order to get started with claiming your listings, use these helpful links:
When completing your business listings, it's critical to provide as much information as possible. Not only will this provide your target audience with more information on your business, it will also improve the likelihood a search engine will display your business listing on the map or in search results.
Website User Experience
For many businesses, a website is the face of the organization. It's their 24/7 salesperson and is critical to their business success. Having a website that provides customers with a poor experience is much like having a restaurant with unfriendly staff, hideous decor, and terrible food. You may be able to get people to visit that restaurant through amazing marketing, but it'll be all for nothing if you can't deliver a positive experience to those visitors.
So, how can you test your website's user experience? The simplest way would be to put yourself in the shoes of a potential customer looking to purchase your services or products. As you browse your site, ask yourself the following questions:
Does my website load quickly?

To test your website speed, visit Think with Google & enter your URL

Is my website easy to navigate on a mobile phone and desktop?
Is the business phone number and contact info accessible within a single click?
Can I find the product or service I'm looking for within two clicks?
Is the checkout process fewer than 3 steps?
Can I trust this website (i.e. are there reviews, testimonials, privacy/return policy)?

If you answered "No" to any of these questions, you may have a website user experience challenge and should reach out to one of our User Experience Experts for a professional evaluation. 

Video

Did you know that including a video on your website can improve conversion rates (the rate at which you generate leads) by 80% (source: Unbounce)? This is due to the fact that video has the power to engage people on an emotional level; building a connection between them and your brand. 

For small businesses, we recommend using video to tell a story about your brand, products, and services. This is your opportunity to show a potential customer why they should choose you over a competitor. Focus on the attributes that really set you apart, such as: involvement in the local community, company history, product/service quality, and reviews/testimonials. Because online attention spans are short, we suggest keeping the video between 30 seconds and 2 minutes in length. 

While developing a video can require a heavier upfront investment, keep in mind that video content can serve multiple purposes. For example, consider using your website video within your email marketing or on social networks. This approach extends the life of your videos, providing you with increased value. 

If you're looking for a more polished and strategy-driven video, our video production experts would be happy to provide you with a free consultation.