Our tools and relationships with channel partners give us vital access to meaningful data. The unique processes we've built enable us to leverage these sources to derive actionable insights about your market and audience. Ultimately, that means our strategic recommendations take the guesswork out of engaging your audience segments, giving you an edge against your competition and increasing your ROI.
KEY CHANNEL PARTNERSHIPS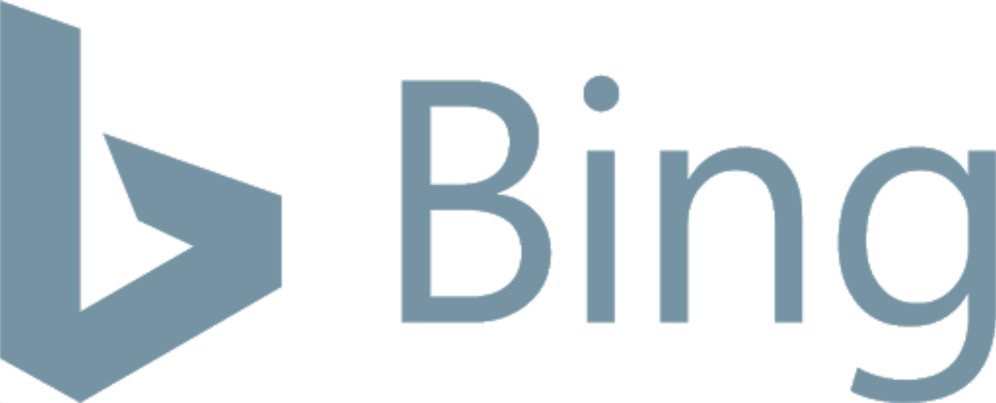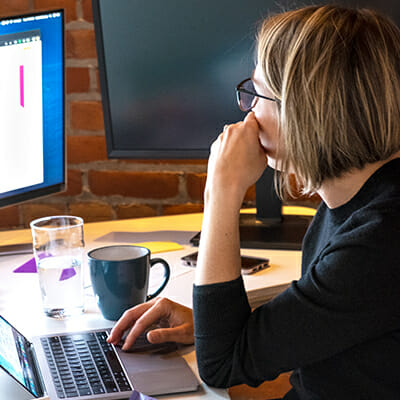 OP
research & strategy services
A/B Testing
Analytics Analysis
Brand Discovery Workshops
Brand Strategy
Business Intelligence
Competitive Analysis
Consumer Behaviour Research
Customer Journey Mapping
Creative Analysis
Digital Focus Groups & Surveys
Digital Marketing Analysis
Digital Transformation Roadmaps
Market Feasibility Studies
Performance Media Planning
Product Discoveries
Product Strategies
Process Digitization
Sentiment Analysis
SEO Analysis
Social Listening
SEM/PPC Analysis
User Testing
UI/UX Analysis
EXPLORE OUR RESEARCH & STRATEGY SERVICES
A/B Testing

A/B tests help to target your resources on your most impactful efforts. Let us compare and contrast to provide analytics data that will improve engagement, reduce bounce rates, increase conversion, improve focus on high-value products and services and reduce the risk of uninformed marketing efforts. We can help you do this before deploying more permanent channels such as television, print and radio.

Analytics Analysis

Is your analytics ecosystem set up to track and measure what's needed to make informed business decisions? Do you have a custom, real-time dashboard that provides you metrics when you need them, allowing you to focus on insights and improvements? Our analytics team will audit your analytics environment from end-to-end to ensure that you have what you need to operationalize digitally and beyond.

Brand Discovery Workshops

Become immersed in your brand while discovering your company's beliefs, purpose, vision, values, personality and more. This experience led by experts is designed to bridge the gap between your business plan and your marketing plan. You'll leave better aligned with your brand and will be equipped with the next steps to more effectively connect with your audience.

Brand Strategy

Your brand strategy is critical. The choices made here not only influence how your brand is perceived, but how much of what products and services will be sold and at what price. Traditionally, brand positioning and business performance are analyzed separately, but our data-inspired approach brings together perception and profitability.

Business Intelligence Analysis

If you're interested in understanding it all – your audience, your competition, your current strengths and opportunities for improvement – this is the analysis for you. This in-depth research culminates into a custom and actionable roadmap that prioritizes your next steps in bridging the gap between you and your audience.

Competitive Analysis

How do you fit into your market? How are you truly differentiated? What are your competitors doing well and where is there an open lane for you to take over? If you're looking for competitive intelligence backed up with insightful recommendations, you've come to the right place.

Consumer Behaviour Research

Understanding the wants, needs and behaviours of your audience gives you the best possible chance of creating the right message and positioning it in front of the right people at the right time to motivate action. It's what we've built our business and our partners' businesses on and we can't wait to do the same with you. Ready to get to know your audience?

Customer Journey Mapping

As a visual representation of customer experience with your brand, this insightful exercise not only helps to tell the story from the first contact to a long-term relationship, but also assists in identifying moments that matter along the way. What makes us unique in this process is our 20 years of digital knowledge, enabling us to map cross-platform in a way that traditional agencies can't replicate.

Creative Asset Analysis

Does the language you use resonate with your audience? Do the colours and imagery connect? When it comes to campaign creative, every detail counts. Compare your in-market assets to your customers' expectations and desires, providing you with the data necessary to craft creative assets with a purpose.

Digital Focus Groups & Surveys

Gather opinions, ideas, beliefs and answers directly from your audience. This valuable knowledge can be collected much more quickly and affordably than traditional focus groups, so if you have a burning question, reach out and let's discuss how we can access the data to answer it.

Digital Marketing Analysis

Do you need some prompt fixes and enhancements to your online efforts? Do you want to validate the choices your organization has made to ensure it's headed in the right direction? Let our experts examine your website for visibility (SEO) and usability (UX). We can perform a deep dive into your SEM/PPC campaigns and analyze your analytics to ensure you're capturing meaningful data. We'll provide actionable recommendations for foundational improvements and ongoing marketing efforts.

Digital Transformation Roadmap

Your company is unique and so too is the scope and effort required to undertake a digital transformation. This process will rethink how digital touches people and processes across your organization. We'll create a plan to harness the power of digital technologies to improve connection, experience and engagement with customers while empowering your team to increase efficiencies and improve innovations. We'll collect meaningful data to inform business decisions that improve your performance.

Market Feasibility Studies

An idea is only as good as the data that backs it. Avoid expensive mistakes with a glimpse through the window at the size of your prospective market and its competitive state before you go all-in. We'll come back to you with recommended investment levels on a sliding scale, covering what it will take to enter a market all the way to what it will take to lead it.

Performance Media Planning

In this process, we gather the necessary information about your audience and the constellation of opportunity they are creating through their online behaviour. We then examine the competition and other pertaining details of the market before crafting a prioritized, multi-channel, sliding scale budget control report, complete with geographic and seasonal recommendations for deployment.

Product Discovery

Thinking disruptively doesn't mean acting impulsively. Share your idea with us, and we'll take you through a structured and proven process that defines criteria for your evaluation of the idea. Our digital experts determine feasibility and scalability, leveraging real-world data to validate or disprove the need and potential adoption of your proposed solution.

Product Strategies

Need help defining your strategic vision for a product? We'll set a solid foundation for the entire product life cycle – using data to understand who your customers are, what the current market looks like, and how you can best achieve your goals. This exercise will focus your team on tactics that will have the biggest impact on your audience and, in turn, your business.

Process Digitalization

Digitization is often used interchangeably with digitalization, but we see a big difference. We're not talking about taking paper records and putting them into digital format (digitization), we're talking about enabling, improving and transforming a central business process while leveraging digital technology. If you're ready to explore how digital can reduce human error, collect valuable data, and save you time and money, let's talk.

Sentiment Analysis

More than just a view of your star ratings, a review sentiment analysis dives deep into your customers' sentiment towards you by collecting, categorizing and examining their written feedback. The outcome of this exercise provides you with a clear picture of organizational strengths and trouble areas (both operationally as well as geographically) that need to be addressed.

SEO Analysis

Search Engine Optimization is often referred to as "earned" because you've got to do just that – there's no way to buy your way to the top. SEO has been a core competency in our building since 2002, and we've since mapped out 280+ factors that can affect your website's position within the SERP. How do you think you'll score?

Social Listening & Analysis

Don't just partner with influencers in your industry, become one. Find out how people really feel about your brand while uncovering opportunities to either join active conversations about your industry or start meaningful ones when there's a gap to fill. We'll build a strategy to expand your reach, uphold your reputation and engage your audience.

SEM/PPC Analysis

Studies have shown that the average business running PPC campaigns is wasting upwards of 25% of their budget. Poor quality scores, keywords with little or no relevant business intent, or accidentally targeting users outside of your target market are just a few of the things we explore in our analysis of your campaigns.

User Testing

User testing puts your customers' experience (CX) at center stage, capturing visual and auditory feedback on how your audience feels when interacting with your brand and digital products. This testing leads to enhancements which will deliver a more seamless and intuitive experience.

UI/UX Analysis

We measure, analyze and prioritize user interactions with your website or app. The outcome is a corrective roadmap inclusive of taxonomy changes to improve user-flows and information architecture enhancements to priority pages. This ensures that each of your audience segments are getting the information they need when they need it.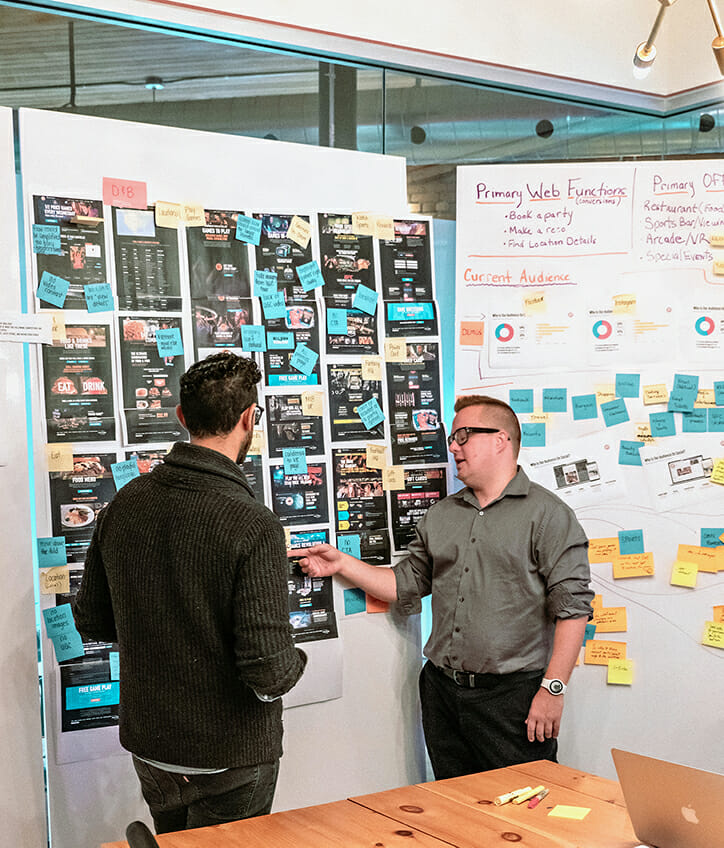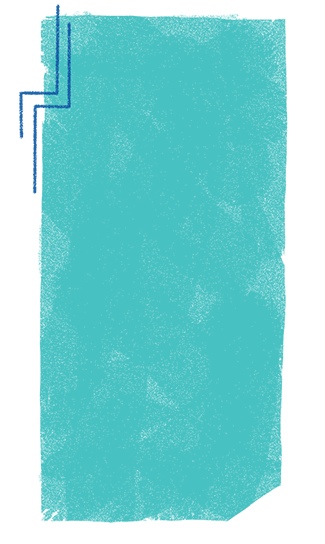 Stop Guessing & Start Growing
Research and strategy are the foundation of our approach – they're built into all of our processes. That's because we believe that if you're creating, building or marketing without data to inspire your actions, you've let subjectivity and conjecture dictate where to invest your time, focus and dollars. Let's take the guesswork out of growth and create a solution that tells you what to focus on now while creating a plan for what's next.
The voice of a happy client.
Client Testimonial
When we were exploring the launch of a new offering in the fintech space, we approached Operatic for support. We quickly discovered that it was the right decision. Their data-centric approach to strategy not only provided us a clear understanding of the market landscape, but also shed light on who each of our audience segments were and what motivated them to act. These insights enabled us to better communicate with them through all channels, using language and offers that we knew they had an affinity for. Their on-going analytics and data capture methods have led to continuous refinements to our approach, keeping us relevant and top-of-mind for our consumers.
See Some Of Our Showstoppers