Dave & Buster's
Multi-Pronged Solutions For Multi-Location Growth.
The Ask
It began in 2015 with a request to create Google 360 tours for a handful of their locations. Upon learning more about our team's capabilities, however, that initial request soon evolved into much more.
Core Verticals
Hospitality & Entertainment
Multi-Location & Franchise
When Dave & Buster's came to us, they knew us only as a certified Google StreetView Partner and were seeking our assistance in creating virtual tours for a handful of their (at the time) 90 locations.
Upon completion of this initial request, our leadership team flew down to D&B's headquarters and provided their team with the finished assets. We delivered a presentation covering the full breadth of our team's other capabilities. Our data-centric, "measure twice, cut once" approach to research and strategy resonated with their team. We were quickly tasked with uncovering new opportunities for them to augment their already substantial digital presence. This initial research and strategy initiative would prove to be the key driver behind our partnership's epic growth.
Operatic is hands down the best agency I've ever worked with. Due to the wonderful working relationship that was developing, we continued to give Operatic more and more of our business, and by 2018, they were our digital agency.
Lisa Case
Digital Marketing Manager
at Dave & Buster's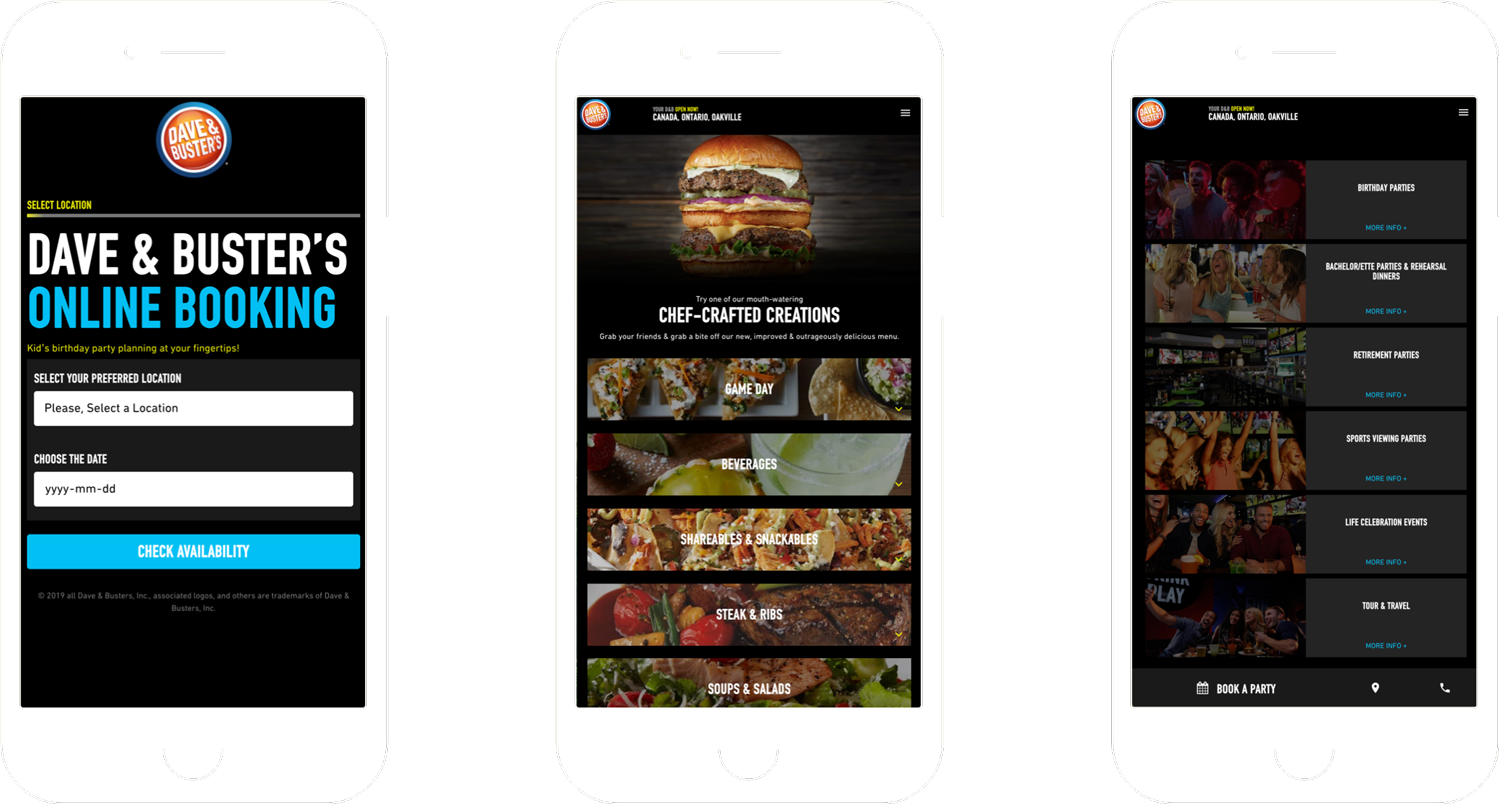 Our Approach
Everything we do is data-inspired, but it's not what we do that's special: it's how we do it. Throughout the research process, we remained client-focused and considered Dave & Buster's needs and bottom line as our own. This empathetic approach to building their digital strategy, coupled with millions of data points to validate our thoughts, led us to formulate the extensive digital plan that is still in the market today. Our primary objectives were, and remain, to increase Dave & Buster's online visibility, strengthen their reputation as a leader in their industry, and to create a technology roadmap to support the growth we all knew would come as a result of these efforts.
Armed with the data we needed and the full support of the Dave & Buster's team, we took over the management of their online ecosystem at the end of 2016. Since then, our partnership and the results we've yielded together have blossomed. The services we now provide include:

Competitor Conquesting
Conversion Rate Optimization
Google Analytics 360 Management
Infrastructure Planning & Managed Services
Local Business Listing Optimization
Organic Social Media Management
Paid Social Media Management
Search Engine Marketing
Search Engine Optimization
Website Management
The Result
Every year we continue to top our high scores for new customers, impressions and sales – and our client couldn't be happier.
Fast forward two years, and Dave & Buster's now has 130+ locations, each of which boasts a strong foothold in their local digital ecosystem, backed by an updated corporate website that's more future-friendly and secure than it's ever been before. While the hits keep on coming, here are a few of our proudest moments along the way.